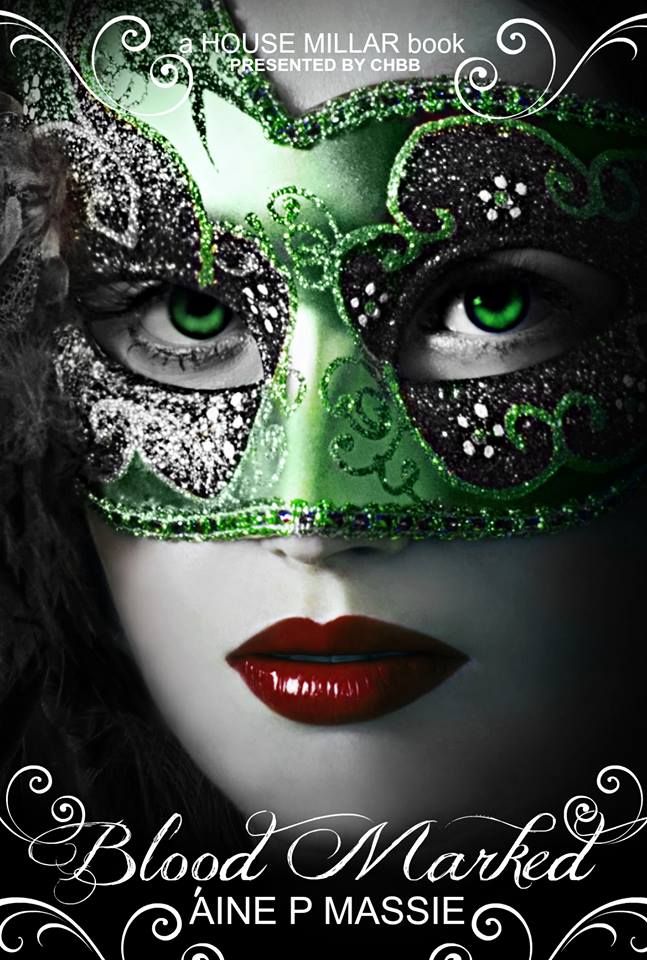 With their romance only beginning to take root, the trio, Anya, Nicholas and Declán set forth to enrich their fledgling relationship. Having survived the explosive consummation should have set forth a downtime of sorts, instead, near death tragedies strike all around.
That should have been the worst of it, but toss the green-eyed monster of jealousy and all bets are off that anyone will survive the fire consuming them all.
Can Anya protect her lovers, find peace within herself, and lead the House Millar from tragedy to peace? Or will those waiting in the wings to strike them down win?
Come take a walk with our loving family and witness the strange turns and twists as life, love, and passions collide with greed, politics, and evil.


Excerpt:
"Declán, a ghrá, what's gotten into you?"
He didn't speak. He reached out, grabbed my wrists, and started pushing me back to the tree behind me. Pressing me against it, he covered my mouth with his, kissing me as he let out a whimpering moan. His mouth was hungry as he dipped inside, licking and biting at my lips. I felt as if I was burning everywhere he touched.
His attack knocked me off centre, and I lost more than a bit of my restraint. His heat, his intoxicating and maddening scent pushing me further. The craving exquisite, painful. His sapphire eyes blazed as his body arched towards me, crushing me. Lifting me, he greedily devoured my kisses, clutching me tighter. My legs wrapped around him automatically. His fingers twisted in my hair pulling me tight against his lips. Letting out a rapturous moan, he pulled back, arching his neck to me. I pressed my lips to the moist skin of his throat, feeling the pulsing, the dance of life beckoning to me–enchanted and tormented by the sweet fragrances that encompassed his being. I allowed my teeth to graze his skin.
No, no, no.
This is too dangerous. I have to stop. I pulled away from his luscious throat, but he used his grip on my hair to stop me. I watched with a surreal fascination as he pressed some strange metal object–it looked vaguely like a curved, sharpened thimble–into the flesh of his own neck and pulled me back to his throat.
What the hell... Oh Gods.
With a gasp, I lost control. The moment his blood touched my tongue that strange ecstasy filled me again. This elixir, intoxicating and luscious, drove me–euphoria, my body sang in delight. It was pure rapture as all of me delighted in the gift of his existence.
It was over so soon, almost too soon, as I was able to still keep my mind restrained, somewhat. I started to pull away, nicking my tongue and teasing lightly over the wounds with my blood–no need for him to hold the wounds.
"No! Not one of those..." interrupted a strange, frantic voice a moment before I felt powerful hands grasping me, trying to throw me from Declán–not the easiest thing since my legs were still wrapped around him, and he was still clutching me, moaning in the euphoria from my bite.
I let go of Declán, spinning quickly to address the attacker; obviously not one of our friends given the strange words. Dropping into a defensive stance in front of Declán, a slight growl slipping out, I screamed, "Stop!" Desperately looking around, I searched to make sure there was only the one attacker. My combat and voice abilities were lethal, my tracking ability however... Yeah, not so good.
What my eyes finally settled on was as curious as it was unexpected. There was a man, well a male vampire. He was about six-six. Straight, long dark hair pulled back in a ponytail with jade green eyes and a fierce snarl ripping from his throat. He was not moving forward, but he also wasn't dropping his attack stance. He looked as if he would've happily destroyed me. Of all peculiar things, it seemed he wanted to kill me over having drunk from Declán? Lost! My poor brain was so broken...
"Who the hell are you and what do you mean attacking me in my territory? I would suggest you be very careful with your answer if you plan to still be in existence this time tomorrow." I could hear the seething blood rage in my voice again, but couldn't seem to care right then. He was attacking us, trying to take me away from Declán! Somewhere in the deepest recesses of my mind I noted his eyes, yet that detail only made this all the more confusing–being an aberration like us was odd, but so what his behaviour.
"You're feeding on a Guardian! Are you insane?"
Áine P Massie is originally from Florida, she now lives in Wisconsin where she works on her House Millar series full time while raising four children (the term herding cats comes to mind). Her major in College was Childhood Education (specializing in ages zero to five) with a minor study in Deaf Culture/ASL. She is also a Wiccan priestess dedicated to the gods, family, and love.
Áine is a proud member of the Rom-Critters, the Romance Writers of America®, Celtic Hearts Romance Writers, and Rainbow Romance Writers. Áine has always had a particular fascination with vampires, mythology, and the unusual. When she can escape from her children and books, she enjoys . . . oh yes, reading, playing, ritual, a good cappuccino, and working with her healing stones.
Her first published work came in high school where she was part of a writing and drama group. However, she's been reading the likes of Shakespeare and Poe since late elementary school and enjoys most forms of fiction.
For more information visit Áine at APMassie.com.
Author links: