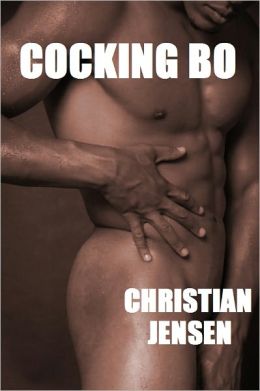 Cocking Bo is about one mans lust for someone he thinks is out of his league. Bo doesn't think Ryan would want anything to do with him. He is so very wrong, and after finally getting the courage to speak to him, Ryan proves just how worthy Bo really is.
This is story in which two men engage in consensual and explicit sex. Both parties are over the age of 18. The sex scenes are very intense and display light S&M play with some spanking.
It is intended for only those over the age of 18.
Teaser:
Ryan broke the coupling first, pushing Bo back a little and looking him over. He placed a big hand over the bulge in his jeans and smiled. Bo leaned forward and kissed the upturned lips playfully, biting the thick lower lip. The hairs on his beard were coarse and stabbed Bo's upper lip during the exchange. The sting felt amazing.
Read More »